Jewellery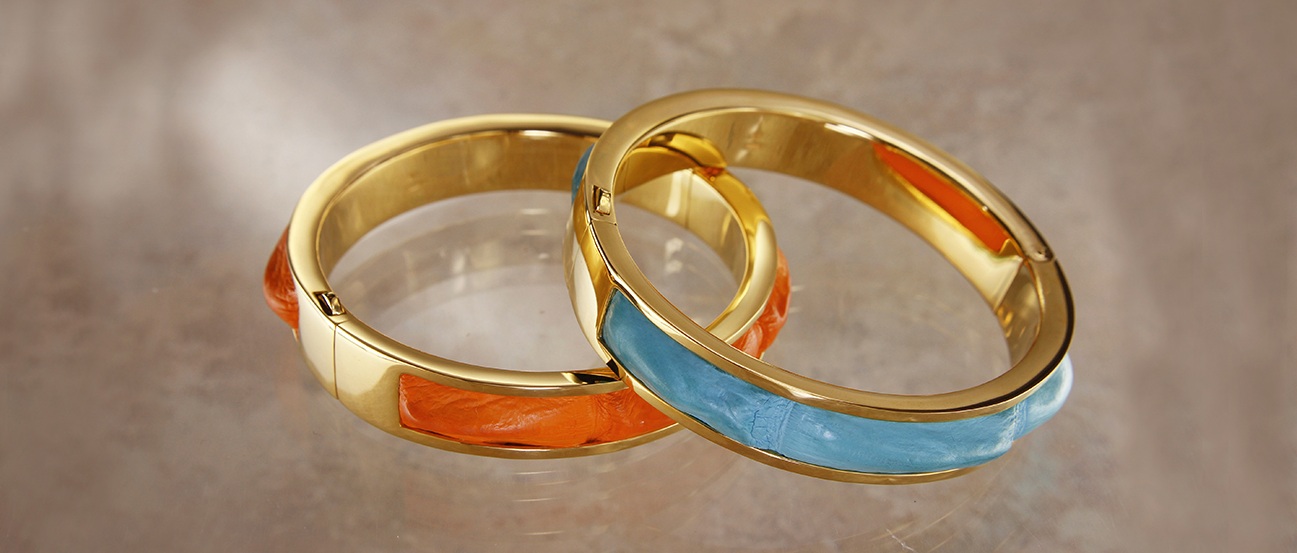 The di CROCO jewellery collections' unique and innovative designs have been developed using both hornback and belly crocodile skin in a myriad of colours. Client responses have inspired the development of many different looks.
We have wonderful artisans that are able to execute our challenging ideas in sterling silver, gold plated sterling silver, bronze and resin, while offering the collections in matching crocodile skin colours.
No products were found matching your selection.